A Vegan Weight Loss Diet can be a healthy way to lose weight as long as you are aware of what to eat and what not to eat. To start, focus on lean protein sources such as soy, beans, tofu, peas, lentils and seeds. Plant-based fats like olive oil, nuts and avocado are also good options for vegan weight loss.
While animal products contain high levels of saturated fat when they are processed, plant-based foods are higher in unsaturated fats that the body needs to function properly. When it comes to eating out, there are many options that fit into a vegan diet. Check out these six tips for eating vegan while dining out!
YOU MIGHT ALSO LIKE
How to eat healthy if you do not like vegetables
Does Avocado help you lose belly fat
What is a vegan diet?
A vegan diet is a diet that excludes all animal products, including meat, eggs, honey, and dairy. Vegans do not consume anything from animal sources whatsoever.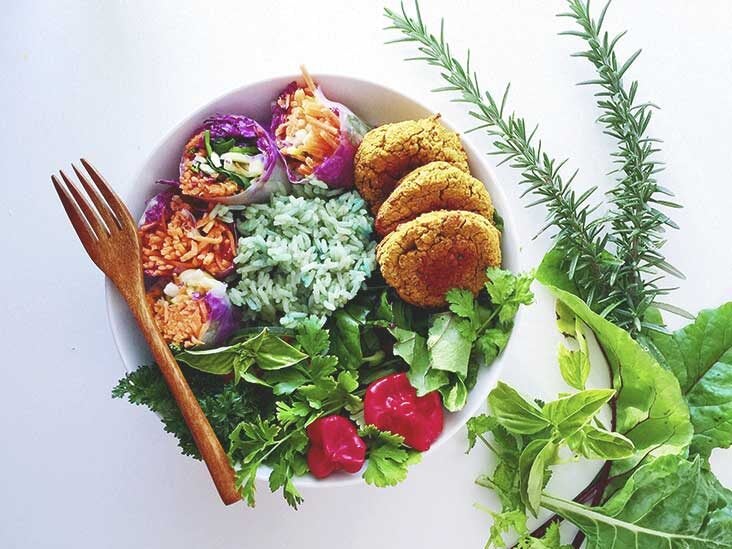 Protein sources in a vegan diet
When it comes to the amount of protein we should be eating, it is recommended that adults eat at least 0.36 grams per pound of body weight. In a vegan diet, protein sources come from plants like beans, tofu and peas. These foods are great because they are high in fiber and low in fat. Tofu has a good amount of protein but not much fat, making it an excellent choice for a vegan dieter trying to lose weight.
Vegan Weight Loss Diet
Many people who follow a vegan diet are concerned about getting enough fat. Since animal products contain high levels of saturated fat when they are processed, plant-based foods are higher in unsaturated fats that the body needs to function properly. When it comes to eating out, there are many options that fit into a vegan diet.
Benefits Of A Vegan Diet
1.Vegan Diets Are Typically Higher in Fiber
Fiber intake is key for weight loss (and overall health) for more than just clockwork bowel movements. Fiber keeps us satiated and full until our next meal, and also helps prevent the temptation to snack. It regulates our blood pressure, keeps cholesterol levels low, and even boasts anti-inflammatory properties. These factors make a high-fiber diet essential for weight loss and maintenance.
2. Vegan Junk Foods Often Replace Whole Foods
Ideally, those on a vegan diet should take a whole food, plant-based approach, meaning most of their calories come from produce, whole grains, legumes, nuts, and seeds—but it doesn't always end up that way. There is more processed vegan food in grocery stores than ever, leading many people to become "junk food vegans."
One could eat a vegan breakfast burrito in the morning, a "chick'n" pasta for lunch, and an Impossible Burger for dinner, without even eating one vegetable. Many of these processed vegan foods have little nutritional value and should be regarded as an indulgence, similar to the foods they're mimicking.
3. Vegan Diets Are Typically Lower in Saturated Fat
The World Health Organization has urged us to consume no more than 10 percent of our calories from saturated fat, or approximately 22 grams per day if you're on a 2,000 calorie diet. Saturated fat is associated with a higher risk for obesity, type 2 diabetes, cancer, heart disease, and overall mortality. In fact, 70 percent of Americans consume more than they should on a regular basis.
4. Vegan Diets Can Be Too High in Healthy Fats
Some of the healthiest vegan foods, like avocados, nuts, and seeds, are extremely high in calories—and consuming them in excess can lead to quick weight gain. While there's no need to restrict your diet further, it's important to be aware of healthy serving sizes for oils, nuts, seeds, and other high-calorie health foods. (For example, a serving size of an avocado is only one-third of the entire fruit!)
5. Plant-Based Foods Are Typically Lower in Calories Than Animal Foods
You should naturally eat fewer calories on a vegan diet since plants are lower in calories per serving than animal products. Foods like leafy greens, whole grains, fruits, and beans can be just as filling but have much less fat and fewer calories than meat, cheese, and eggs. Eating a diet rich in plant protein and fiber will easily fill you up on less than you'd need on a standard American diet.
Eating out on a vegan meal plan
One of the biggest challenges when following a vegan diet is eating out. If you're trying to maintain a healthy weight, it can be difficult if you don't know what choices to make when faced with an unfamiliar menu. Luckily, there are many options that are vegan-friendly and will help you reach your goal.
1) Choose an appetizer: Vegetable soup is always a good choice for a vegan appetizer. For vegetarian soups, add meatballs or tofu for protein.
2) Soups and salads: Order vegetable soup as an appetizer and then get a salad for your entrée. Be sure to ask for dressing on the side so you can control how much you consume. Alternatively, order a vegetable-based soup as your main dish and add protein from another dish like grilled chicken or shrimp; this will help keep you full without adding too many calories.
3) Salads topped with grilled meats: Have grilled meats added to your salad as extra protein; this will provide enough meat to ensure that all of your nutritional needs are met while also giving you enough energy to get through the day ahead of you!
4) Avoid sauces: Watch out for sauces that may contain dairy products such as béchamel sauce, cheese or cream based pasta sauces, Alfredo sauce, blue cheese dressing and horseradish sauce.
5) Watch out for hidden animal products: Make sure not to assume that all vegetarian items are automatically vegan; they often contain hidden animal
Tips for eating vegan when dining out
1. Vegetarian options are always a good choice. A vegetarian dish is usually vegan and will be made without any animal products.
2. Avoid dishes with dairy, including milk, butter and cheese. Dairy has a high fat content, which can pack on the pounds if you have it in your diet too often.
3. Check the menu ahead of time to know what your options are before you go out to eat at a restaurant that includes meat or seafood in their dishes.
4. Be mindful of how much you're eating when dining out as portions tend to be larger than normal servings at home. Ask for take-out containers before your meal arrives so you can save leftovers for later or simply split the dish with someone else after taking a few bites of the entrée.
5. Be wary of sauces and dressings as they often contain hidden animal products like beef broth, honey and butterfat that aren't listed on menus or food labels, though some restaurants may list these items on their menus in an effort to accommodate customers who follow vegetarian diets more closely than vegans do (veganism being a stricter form of vegetarianism).
6. Vegan desserts are widely available at restaurants across all cuisines and price points!
Ways to order vegetarian dishes at restaurants
When it comes to ordering vegetarian dishes at a restaurant, there are many different ways you can go about it. One way is to order a dish with the fewest ingredients. The more ingredients in the dish, the more likely that the dish contains animal products.
Other options for ordering vegan dishes include asking for vegetarian dishes to be made with vegetable protein instead of animal or dairy products. You can also request that cheese and egg-based sauces be omitted from your order. You might also ask if there are any vegan options on the menu. For example, some restaurants have pasta without meat sauce or offer a salad without cheese as an option.
You'll also want to check out these Five tips for eating vegan while dining out:
1) Ask for vegetarian dishes to be made with vegetable protein instead of animal or dairy products
2) Request that cheese and egg-based sauces be omitted from your order
3) Request that your meal be cooked without butter
4) Order plant-based proteins like soy, beans, tofu, peas, lentils and seeds
5) Consider asking for items on the menu to not be served with butter
Vegan Dessert Options
Figure out what you will eat before you head out so you can avoid temptation. One key concern with veganism is the prevalence of processed foods, but if you are eating a whole-foods diet then processed foods won't be as big of a problem.
Eating vegan desserts is easy because they're made from plant-based ingredients, like coconut milk, agave nectar and dates.
A lot of restaurants serve vegan desserts for special occasions or for holidays. These desserts are usually made without any animal by products and don't have any butter or eggs in them.
Here are some great option for vegan desserts:
Chocolate cake -Apple pie -Coconut ice cream
You can also order vegan ice cream or try a fruit plate at the end of your meal! Taking these steps ahead of time will make it easier to stick to your diet later on.
How long does it take to lose weight on a vegan diet
Many people on a vegan diet lose weight quickly because they have the ability to eat foods that are low in fat and high in protein. Harvard Medical School found that those who eat vegan for only six days will experience a significant decrease in body weight. In addition, eating vegan improves insulin sensitivity and lowers blood pressure; both of which can help you lose weight. It is important to note that it may take some time before you start seeing changes in your weight if your goal is to lose weight gradually.
If you are looking to go vegan just for a specific period of time, such as during the holidays or while pregnant, it will take a little longer until you see results. However, many people find that they are able to maintain a healthy lifestyle because they feel better and have more energy when they eat less animal products.
If you want to lose weight on a vegan diet, try not to focus on the number of calories that you consume each day; rather try focusing on eating as many calories from plant-based sources as possible.
Frequently asked questions
Can you lose weight on a vegan diet
Yes, you can lose weight on a vegan diet.
You can also gain weight.
Don't get me wrong — I endorse a vegan lifestyle and have been vegan for over 20 years. But even vegans be fat, if their diet includes too much sugar, alcohol, and ultra-processed vegan food (like fake meat).
But if you eat like a health conscious vegan, and your diet is comprised of vegetables and fruit, beans, nuts, and all the other quality high fiber foods that most vegans consume, the excess fat will almost melt away.
 Can i eat French fries ?
Chips and french fries can easily be made vegan, but don't eat it every day as it contains too many calories for many peoples life.
So it is not as much about eating a vegan diet, as it is about eating a good vegan diet where you get less calories than you spend.
And do remember to really read up on which nutrients and supplements you might need as a vegan. If you both try to loose weight and get a nutrient deficiency you will really stress your whole organism.
Conclusion
On a vegan weight loss diet, you might have concerns about protein, fat, and weight loss. And while it is true that a vegan diet is not a quick fix for weight loss, it will allow you to lose weight and feel healthier.
One thing to be aware of on a vegan diet is that it can sometimes be hard to find healthy vegan desserts. This is because most desserts are made with butter, eggs, and cream. But if you're looking to indulge your sweet tooth without feeling guilty, there are plant-based desserts that can satisfy your needs.
Vegan diets are also well-known for being high in fiber, which can help you feel fuller for longer periods of time. And on top of that, plant-based proteins like beans and nuts can help you stay full even when you don't eat much. This is just one of many reasons why a vegan diet is a good option for those looking to lose weight or eat healthier.
REFERENCES
Healthline : https://www.healthline.com/nutrition/vegan-diet-guide
BBC good food : https://www.bbcgoodfood.com/howto/guide/ingredient-focus-tofu
Rush Edu : https://www.rush.edu/news/health-benefits-vegan-diet
The Manual : https://www.themanual.com/food-and-drink/benefits-of-vegan-diet/
Food Insight Org : https://foodinsight.org/basics-of-vegan-diet/
Family Doctor : https://familydoctor.org/vegan-diet-how-to-get-the-nutrients-you-need/
Vrg Org : https://www.vrg.org/nutshell/vegan.htm