Are you tired of following one diet after another with no success? Well, you are not alone! Many people are frustrated and feel like they can't find a plan that works for them. The good news is: there is an anti-inflammatory weight loss diet that will help you get on track to achieving your goals.
This article will introduce you to the basics of the anti-inflammatory diet and outline some simple steps to follow to make this way of eating work for you. You'll also find out how it might feel like to have high inflammation levels and what can happen if those levels aren't managed well.
SUGGESTED FOR YOU
Can dancing help lose belly fat
The Top vegan meal plans to lose weight
What is the Anti-Inflammatory Diet?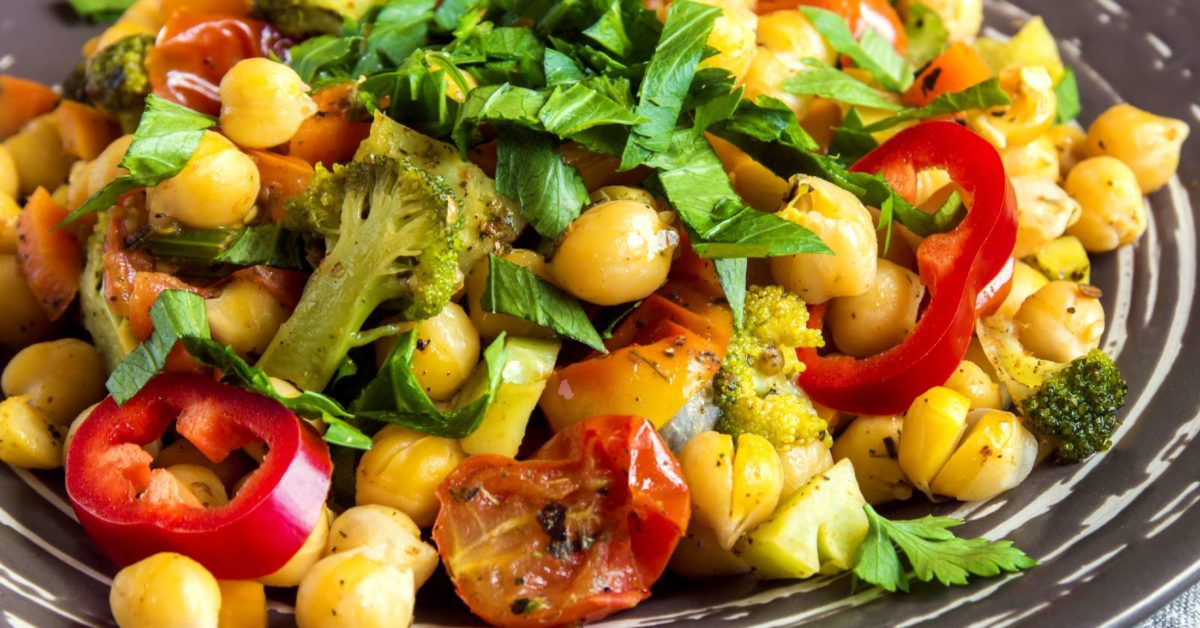 The anti-inflammatory diet is a way of eating that aims to reduce inflammation. When your body has high levels of inflammation, it can cause chronic health problems like heart disease, cancer, and diabetes.
Eating an anti-inflammatory diet isn't about following one specific set of guidelines. It's more a lifestyle change than any strict rules or guidelines. The idea is to eat foods that will help you maintain a healthy weight and reduce inflammation levels in your body.
One thing to keep in mind is that there are different types of inflammation: acute and chronic. Acute inflammation typically comes from an injury to the skin or tissues in the body, like after getting a cut on your finger. Chronic inflammation usually develops as a result from environmental factors (like pollution) and can be caused by things like family history, age, gender, genes, etc.
How does inflammation affect our bodies?
Inflammation is a natural response to injury or infection. It's the immune system's way of protecting the body against threats and repairing damage. The problem is when inflammation becomes chronic, without enough time for healing and repair.
This can lead to serious health problems. Chronic inflammation has been linked with many dangerous diseases, such as cancer, heart disease, Alzheimer's disease, and diabetes.
So how does high inflammation levels occur? One of the biggest contributors is your diet. Diet can contribute to inflammation because it affects hormones that cause inflammation to persist in the body. In addition, certain foods are known to increase inflammation more than others: sugar, processed foods, fast food meals, refined grains, red meat, margarine and butter (yes!), dairy products like ice cream and cheese — all these things have been shown in studies to increase inflammation levels in humans.
The Anti-Inflammatory Weight Loss Diet
Inflammation is the body's natural immune response to any kind of irritation (think of it as a wound healing process). In reality, inflammation is beneficial because it mobilizes your immune system to deal with the problem and start the healing process.
However, if you have too much inflammation in your body, you may be at risk for not only weight gain, but also other diseases like heart disease or diabetes.
With these risks in mind, it's important to know how long-term chronic inflammation can affect your weight loss and what you can do about it.
A Mediterranean diet is one that is focused on plant-based foods and reducing the amount of animal products. It is also high in healthy fats and has a high intake of unrefined carbs like whole grains, legumes, fruits and veggies. One study found that this type of diet led to weight loss that was twice as effective as a low-fat diet.
Simple steps to follow with the anti-inflammatory diet
To follow the anti-inflammatory diet, you will need to focus on these four steps:
1. Learn what inflammation is and how it affects your weight loss
2. Eliminate or minimize foods that cause inflammation
3. Manage your stress levels
4. Exercise to help manage inflammation
Eat more plants, fewer meat
The anti-inflammatory diet is based on the idea that inflammation in the body can be reduced by eating more plants and fewer animal products. This way of eating shares some similarities with a vegetarian or vegan diet, but it's not limited to just plants. The anti-inflammatory diet can include meat and other animal products, such as eggs and dairy.
A lot of people who follow this diet feel better than they have in years. There are many reasons for this – including lower levels of inflammation throughout the body – but it's difficult to determine exactly why these positive results happen. So far, there haven't been any studies done to show whether or not this type of diet will reduce inflammation levels in the long term.
However, this is a great place to start if you're looking for a diet that will help you feel better overall.
Increase your intake of healthy fats
If you are used to a low-fat diet, it may be difficult to increase your intake of healthy fats. But they are an essential part of the anti-inflammatory diet. Healthy fats help with hormone production and keep you feeling fuller for longer. Good sources of fat include nuts, avocado, coconut oil, flaxseed oil, salmon and more.
YOU MIGHT ALSO LIKE
How to eat healthy if you do not like vegetables
Does Avocado help you lose belly fat
 Avoid high protein intake
One major aspect of the anti-inflammatory diet is to avoid having a high intake of protein. This means that you should avoid meats, dairy products, and eggs. You will be eating plenty of vegetables and some protein from beans.
Why is it important to avoid a high intake of protein? Your liver needs to work hard in order to break down this food source. When your liver becomes stressed due to a higher than necessary intake of protein, inflammatory cytokines are created which can lead to increased inflammation in the body.
It's also important to note that not all proteins are bad for you. In fact, there are some sources of protein that won't cause this problem for your liver. Vegetables and beans provide plant-based proteins. Legumes such as lentils, chickpeas, and kidney beans are some examples of these types of proteins that won't create the same amount of stress on your liver as animal proteins would like meat or eggs would.
Limit your sugar intake
One of the most important steps you can take when starting this diet is to cut down on your sugar intake. Sugar should be limited to about 10-15 grams per day. This might seem like a high number, but it's important to keep in mind that this does not include the sugars found in fruit and starchy vegetables. It also excludes other foods that are considered "natural" sugar such as honey and maple syrup.
You should try to limit these foods from your diet or at least make sure you don't go over the 10-15 gram range:
Candy
Fruit juices
Soft drinks
Sodas
Smoothies
Sugary cereals
Granolas
 Focus on avoiding processed foods
The first step to making the anti-inflammatory diet work for you is to focus on avoiding processed foods. By eliminating these processed foods, you'll be taking a huge step in the right direction towards reducing inflammation in your body. Remember, the reasoning behind this diet is to reduce inflammation levels.
So if you take away the processed food from your diet and make healthier choices, then your chances of succeeding with this plan are high.
Conclusion
The anti-inflammatory diet is scientifically-proven to reduce inflammation in our bodies and support weight loss. At the same time, it's also designed to be sustainable for the long-term, which means this way of eating can become a healthy habit that you'll enjoy for years to come.
REFERENCES
Foods that fight inflammation
https://www.health.harvard.edu/staying-healthy/foods-that-fight-inflammation
Natural anti-inflammatory diet
https://www.webmd.com/diet/anti-inflammatory-diet-road-to-good-health