No matter what your fitness goal is, a strong core is an integral part of achieving it. A strong core can help to improve posture, increase balance and stability, and decrease the risk of injury. Pilates focuses on training muscles in the body using mat exercises, equipment-based exercises, or a combination of both. These Pilates exercises for a stronger core will give you the tools you need to achieve your goals.
YOU MIGHT ALSO LIKE
Which cardio exercise is the best
Does drinking water help you lose weight
What Is Pilates: Pilates Exercises For A Stronger Core
Pilates is a form of exercise that involves working each group of muscles in the body individually. It includes stretching, strengthening, and toning movements that are done on the mat. The exercises are often done in groups of 10 to be completed one after the other.
Benefits Of Pilates
There are many benefits of Pilates for a strong core;
Strengthening your core can improve your balance and stability which will help prevent injuries. 
Pilates strengthens your entire core as opposed to just focusing on one area (i.e., your abs). When you do Pilates exercises, you work on your abdominals, back, hips, and pelvic floor muscles. This can help to provide better posture and decrease lower back pain.
Another benefit is that it can help improve flexibility because it works all the different muscle groups in the body. For example, when you do a Pilates "roll-up," you not only work your abdominal muscles but also your hamstrings, hip flexors, and glutes.
Pilates can also help to promote mental health because it has been shown to reduce anxiety and stress levels while increasing self-esteem and self-confidence levels.
Pilates Exercises For A Stronger Core
The following 10 Pilates exercises for a stronger core are designed to help you develop a strong, stable core.
Leg Circles
Lie down on your back with knees bent, feet flat on the floor. Breathe in and reach your arms out to the side and up overhead. Make circles in the air with your toes (keep them flexed), then make circles with your ankles, then try to make circles with both at the same time. Inhale on the upward circle, and exhale when you go back down. Repeat 5 times per set.
Sit-Ups
Lay down on your back with calves crossed over thighs, hands resting lightly on your stomach. Exhale and use your stomach muscles to curl upward, reaching for your knees or toes as you do so; inhale as you lower yourself back down to starting position. Do 10-15 reps per set.
Side Plank
Start by lying on one side with elbow directly beneath shoulder and feet stacked one on top of the other. Squeeze abs and raise hips into the air while simultaneously lifting top arm off ground; hold this position for 10 seconds before switching sides (repeat 2-3 times).
Single-Leg Bridge
Lie faceup with knees bent at a 90-degree angle, torso lifted off the floor slightly, arms alongside the body or stretched overhead (beginners can place hands under lower back). Lift straight leg off ground; bend knee towards the chest until
The Hundred
The Hundred is a Pilates exercise that trains stability, core strength, and flexibility. The move starts with laying on the mat with your hands at your sides. Your legs are bent so that your knees are next to your armpits. Then quickly raise one leg in front of you while bending the other leg behind you. Straighten both arms out in front of you. Keeping the abs tight, pull your bent leg towards you as high as possible without lifting off the mat. Raise the other leg too and repeat for 10 reps on each side.
The Roll-Up
This Pilates exercise strengthens the back and abdominal muscles while also stretching the muscles in the lower back. To do this exercise, lie on your back with your arms extended overhead. As you exhale and tighten the abdominal muscles, bring your knees to your chest and roll up to a seated position. If you feel any discomfort in your lower back, stop rolling up and keep your knees bent at a 90-degree angle.
RELATED
Why Does My Wrist Hurt When Doing Pilates?
The Superman
The Superman is a mat exercise that focuses on strengthening the back. This exercise is designed to help you develop better shoulder stability, bring out the natural curves in your spine, and improve posture.
To do this exercise, lie stomach-down on a mat. Bring your arms up overhead and stretch them out as if they are reaching for the sky. Imagine you are Superman flying through the air. Hold this position for five seconds while breathing deeply. Return to the starting position and rest before repeating 12 times.
The Leg Pull-In
As seen in the video, this Pilates exercise for a stronger core starts with lying on your back with your legs and knees bent. Your arms should be straight out from the shoulders with palms down. The exercise begins by lifting your legs towards the ceiling, bending your knees, bringing them back to touch your elbows, then lifting your legs again. You do not need any additional equipment for this Pilates exercise. This is a great starting point for beginners.
Side Stretch w/ Single Leg Lifts
Start in a seated position with knees bent and feet on the ground, then lean to one side. Keep your back straight as you lean over. Once you feel tension, hold for 20 seconds and return to the center. Repeat on the opposite side.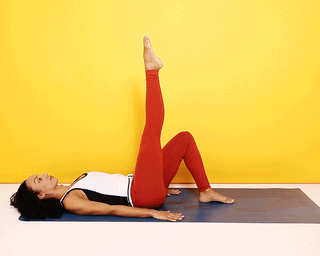 Lying Mountain Climber
The Lying Mountain Climber is a great exercise to strengthen your rectus abdominis, which is the muscle that runs vertically down the entire front of your stomach. To do this exercise, lie on your back with your legs straight and arms at your side. Slowly bring one knee in while bringing the opposite arm up. Switch sides and repeat.
Plank With Knee To Elbow
The plank with a knee to elbow is a great exercise to strengthen your lower back. Start by lying on your stomach and lifting into a plank position. Then, bring one knee in towards your chest and touch it with the opposite elbow. Return to the starting position, and repeat on the other side.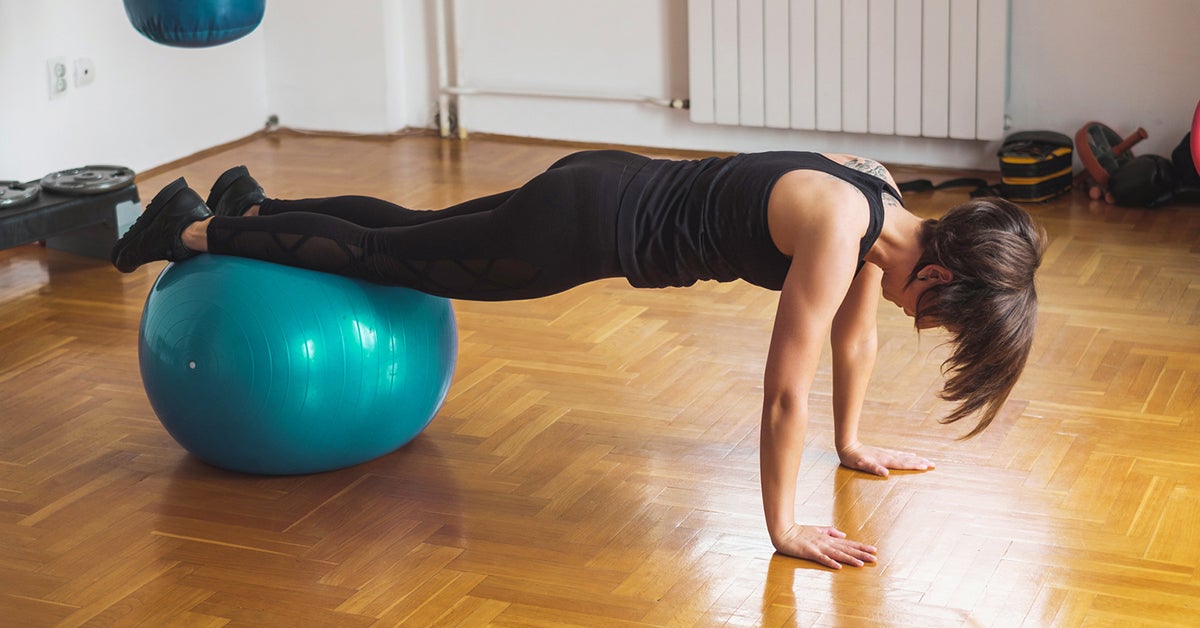 Conclusion
Pilates exercises are a great way to develop a strong core while also improving flexibility and strength. You'll also have better posture, increased flexibility, improved circulation, and less stress on joints.
References
15 Pilates Exercises To Strengthen Your Core – Healthline
https://www.healthline.com/health/fitness/pilates-exercises
17 Pilates Exercises That Work Your Core
https://www.self.com/gallery/pilates-exercises-that-work-your-core
11 Pilates Exercises To Strengthen Your Core – Women's Health
https://www.womenshealthmag.com/uk/fitness/workouts/a709093/pilates-exercises/
6 Pilates Moves To Strengthen Your Core From Your Living Room
https://www.runnersworld.com/uk/training/cross-training/g28621394/home-pilates-workout/