Calories are the fuel that keep your body running, but they can also wreak havoc on your health if consumed in the wrong amounts. Maintaining a healthy weight is important for long-term health. To maintain a healthy weight, it's important to know how much you should be eating. Here are some tips on How to Eat the Right Amount of Calories in a Day
A steady weight loss of 1 to 2 pounds per week is recommended to help with long-term weight management. Many diets leave you feeling hungry or unsatisfied and these are the main reasons why people struggle with sticking to their diet plan. But not all diets have this effect! Low carb diets and whole food diets are more effective and may be easier to stick to as compared to other diets. Here are some ways to start losing weight from today that involve healthy eating habits.
YOU MIGHT ALSO LIKE
Do Almonds Increase Belly Fat ?
How to lose weight with a healthy diet ?
How to lose weight on a low-carb diet
How to Eat the Right Amount of Calories in a Day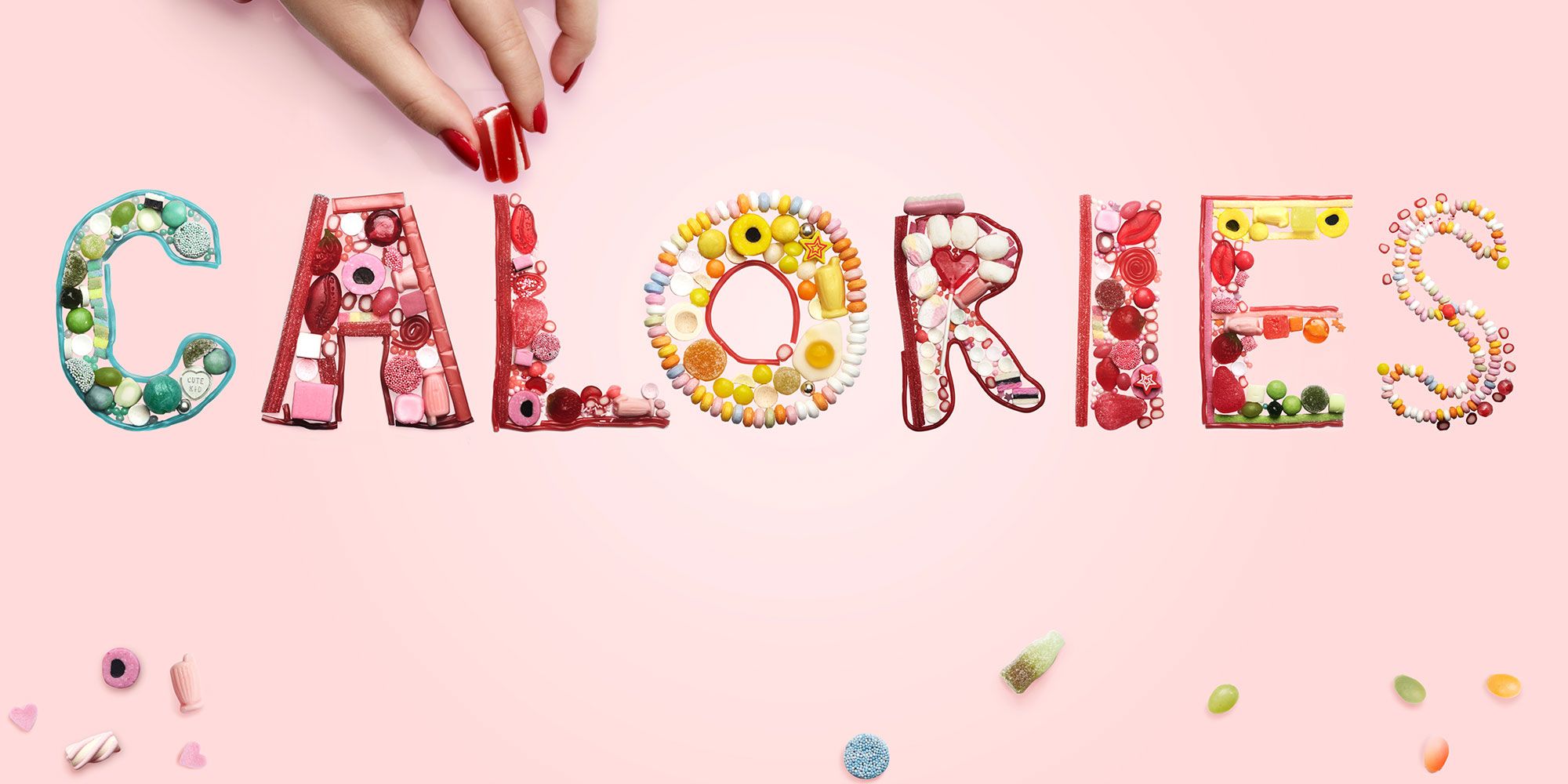 Understand how much you should be eating
The first step to losing weight is being aware of how many calories your body burns in a day. This is an important part of knowing how much you should be eating, as well as what types of foods you should be consuming.
There are three main factors that play a role in the number of calories your body needs to function properly:
Basal metabolism (how many calories the body needs just to keep going) is the amount of energy required for basic body functions, such as breathing and blood circulation. Basal metabolism is usually measured in metabolic rate (energy expended per unit time) rather than calories or kilocalories. There can be significant variability between individuals depending on age, sex, size and level of activity — factors that affect how much fuel they need to keep going
The basal metabolic rates are highly influenced by both genetics and diet; weight management should consider these two aspects when trying to minimize a risk factor for type-2 diabetes.
Activity level (the amount of time spent doing physical activity) including recreation and sports, physical activity has a tremendous impact on health. Recent research suggests that the number of deaths from cardiovascular disease could be reduced by as much as 40% if people simply increased their daily amount of time spent doing moderate to vigorous physical activities from two hours per week to four or five.
This is because these types of exercises can help prevent heart problems due to exercise stress syndrome (such as sudden death).
Understand your macronutrient preference
Macronutrients are basic food components that can be classified as proteins, carbohydrates, or fats. Fats are a type of macronutrient and they're important in providing certain nutrients to your body. Macronutrients are essential for proper body function. They provide your cells with energy, and they also supply key nutrients that help to build healthy cells, bones, muscles, hair.
Macronutrients can be classified into three types: carbohydrates (sugars), proteins (proteins), and fats. All macronutrients contain the same number of calories per gram but different nutritional benefits depending on their classification.
In order to maintain your weight, you need the appropriate amount of each macronutrient for your individual needs. For example, someone who is sedentary would need less protein than someone who is an athlete. If you're starting a weight-loss diet, it's important to eat the right amount of calories based on your activity level and dietary habits.
Get your daily intake from the food you eat
Take a look at the food you eat and how many calories it has. If it's less than 500, that's great! But if not, think about trying to incorporate more fruits and vegetables into your diet. Consuming a varied diet is one of the best ways to maintain healthy weight. Fruits and vegetables are filled with vitamins and nutrients that help keep our bodies strong, which in turn helps us avoid chronic diseases such as cancer or heart disease.
They also have a low calorie-to-nutrition ratio, so you can eat more without adding pounds to your body. If you do not feel comfortable doing this all at once, try cutting down on sugar (sugar gives your brain false signals that it's full), skipping processed food frequently by using whole foods instead (like an apple over applesauce). These foods tend to be low in calories and high in nutrients. You can also try swapping out some of your other unhealthy foods with healthier alternatives like lean meat or whole grains.
How much water should you consume?
It's important to stay hydrated by drinking at least 8 cups of water a day. When you drink enough water, your body will be better able to process nutrients from food and use the calories it needs for weight loss. If your body is dehydrated, you will experience many health problems such as headaches or dizziness.
To stay hydrated and ensure proper weight loss, drinking eight cups of water a day isn't enough. You must also be conscious about what types of fluids like juices and other beverages that are consumed in order to maintain healthy ratios between fluid intake and activity levels. An easy way to remember how much water you should be drinking is: half the amount of calories in your meal. For example, if you are consuming 1,000 calories then drink 500 millilitres of water per day.
What are some things you can do to increase your chances of being successful in losing weight with water?
One of the things you can do to increase your chances of being successful in losing weight with water is to drink more water. Additionally, you can also make sure that you eat a balanced diet and get enough exercise. You should also avoid eating high-calorie foods and protein shakes, and keep your calories down by eating smaller meals throughout the day.
Water is a major essential chemical substance for the human body. Water has no calories, no fat, no carb, and no protein. With regards to this, it will not weigh in anyway. Therefore, you can take as much or as little water as you please when trying to build muscle. Your body always has a natural response of thirst to make sure it gets the water it needs.
The experts recommend that you should drink water while doing  sit-ups if you want to maintain weight.
What are some tips for healthy packing snacks?
Snacks are a great way to eat the right amount of calories in a day. Snacking can help boost your metabolism, reduce hunger, and provide the energy you need to get through the day. It all starts with filling up on the right kind of food. If you know what to eat, then it will be easier for your body to do its job while staying healthy and slimming down. The following are some top tips that can help get your snack-filled diet in check:
Snacks should be low in fat, sugar and salt or have no added sugars
Dried fruit is a great option because they often don't contain any preservatives like other fruits. The low-fat, sugar and salt content is great for your health. They are also a healthy way to ensure you're getting all the nutrients that you need while not consuming too many calories or adding sugars into your diet. Dried fruit has been found to contain antioxidants which fight free radicals in our bodies and can help prevent certain diseases like cancer, diabetes, heart disease or DNA damage due to aging.
There are many different types of snacks that are healthy for you. Choose food that is not fried or oily. Avoid processed foods and instead choose whole, unprocessed foods like fruits, vegetables, nuts and seeds.
Make sure your snack contains protein or fats such as avocado and olive oil or hummus and nuts.
Understand calorie are not the only factor
Many people believe that eating a certain amount of calories each day is the key to weight management. But, this isn't true. Calories are not the only factor when it comes to weight management. Other factors, such as exercise and sleep, can be just as important in determining how much you should be eating each day. The number of calories you need will vary depending on your age, weight, height, gender, and activity level.
Frequently asked questions
How can I drink more water?
It is recommended that you drink 8 cups of fluid each day, which includes both water and other drinks like coffee or tea. This is the most common recommendation by health professionals who promote healthy hydration practices. There are some ways to encourage you to drink more water, such as keeping a bottle of cold liquid on your desk at work so you have an excuse to take frequent sips throughout the day.
Conclusion
By simply understanding the basics of your caloric intake, you can easily get the right amount of calories you need to live a healthy lifestyle.
The key factor to eating the right amount of calories is to eat according to your macronutrient preference. If you're more into carbs, then it's important to have a balance of carbohydrates, fat, and protein. Your body burns through carbohydrates more quickly, so it's important to have a healthy fat intake while also balancing the carbs with protein. This can help you eat the right amount of calories in a day.
REFERENCES
HealthLine : https://www.healthline.com/nutrition/how-many-calories-per-day
Very Well Fit : https://www.verywellfit.com/how-many-calories-to-lose-weight-3495659