There are many ways to lose weight. Some plans may be too restrictive, while others don't give you the satisfaction and hunger control that you might need to stay on track. A Diet Plan For Weight Loss varies in its ability to work for different people with different lifestyles, including whether it has time restrictions or food restrictions.
The best diet is one that can be followed for the long-term and is not difficult. These are a few different types of diets that could work for you.
YOU MIGHT ALSO LIKE
Does Apple Cider Vinegar Burn Fat ?
Do Almonds Increase Belly Fat ?
How to lose weight with a healthy diet ?
How to lose weight on a low-carb diet
The Best Diet Plan For Weight Loss
The DASH diet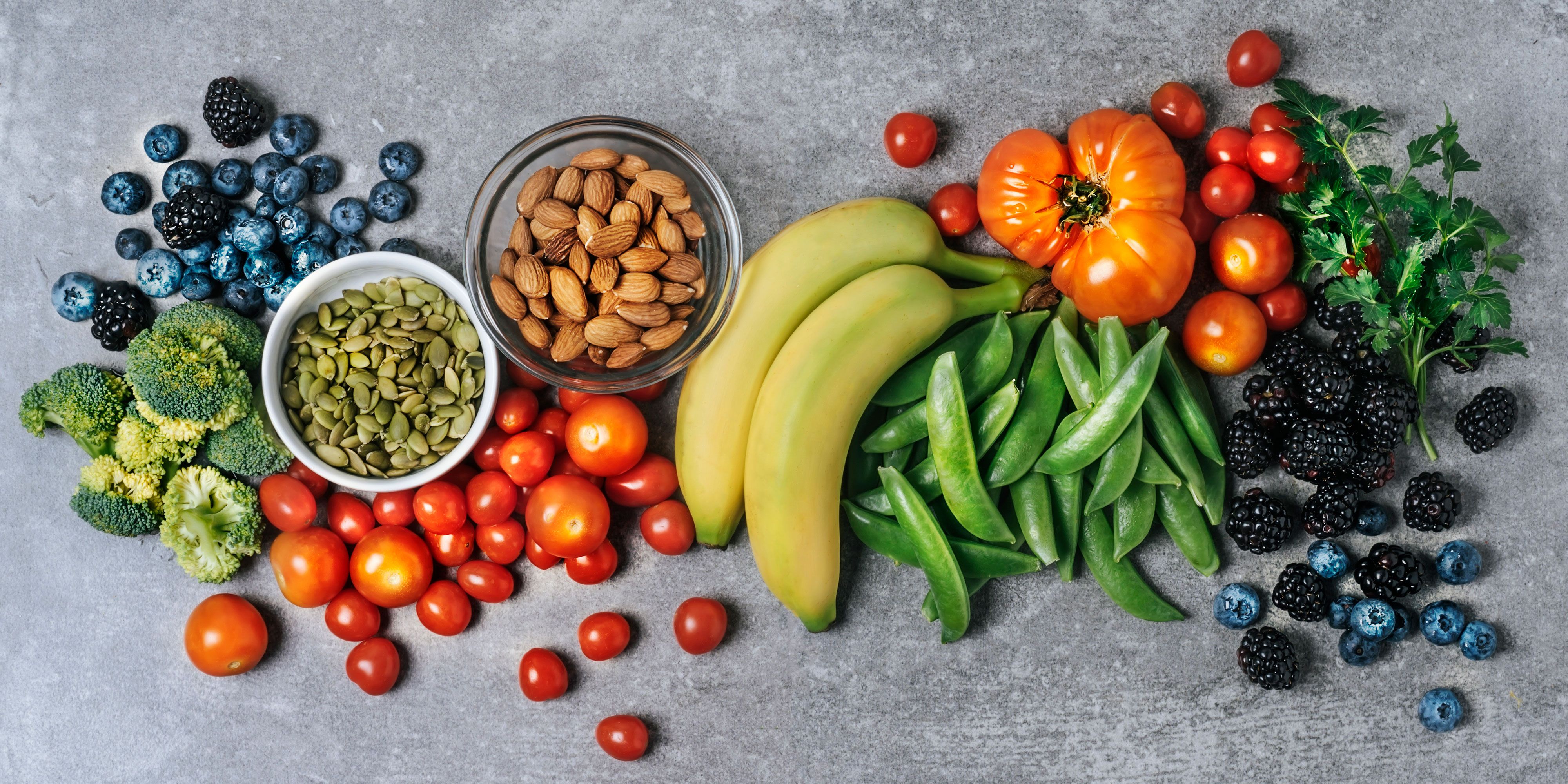 The DASH diet is a popular diet for losing weight. The DASH diet is high in fiber and includes low-fat or non-fat dairy, lean proteins, whole grains, and heart-healthy fats. The focus on lean protein and fiber helps to make you feel full.
The best thing about the DASH diet is that it doesn't restrict any food groups or major food groups like carbs (except white breads) or fats. This makes it easier to follow the diet without feeling deprived because you can still eat your favorite foods.
The Mediterranean Diet
A Mediterranean diet is one that is focused on plant-based foods and reducing the amount of animal products. It is also high in healthy fats and has a high intake of unrefined carbs like whole grains, legumes, fruits and veggies. One study found that this type of diet led to weight loss that was twice as effective as a low-fat diet.
This type of diet has been shown to lower the risk of chronic diseases like heart disease, diabetes and cancer. And it's not just healthy for your body—a Mediterranean diet can reduce stress levels and promote emotional well-being too.
The Mediterranean Diet is an example of a long-term sustainable diet that could work for you. It's possible to follow a strict version or a more flexible version, depending on your needs. There are many other long-term sustainable diets out there as well, including vegetarianism or veganism, paleo diets, ketogenic diets or intermittent fasting.
The Mediterranean diet is popular for its health benefits. Healthful fats such as Avocado, vegetables, and fruits are eaten in abundance on this diet. Whole grains, legumes, and fish are also included in the menu. Red meat is consumed sparingly.
This way of eating has been shown to help you lose weight, lower blood pressure, and reduce your risk of heart disease. It's a diet that can be sustained for a lifetime as long as it's followed properly.
The Paleo Diet
This type of diet is based on the idea that our bodies are genetically similar to those of our hunter-gatherer ancestors. The diet consists mainly of meat, seafood, vegetables, eggs, and nuts. It is dairy-free and grain-free.
The Paleo Diet was originally designed for people with celiac disease or who cannot digest gluten. But it has become a popular plan with weight loss benefits. A study published in the American Journal of Clinical Nutrition found that this type of diet helped participants lose more weight than a traditional low-calorie diet over six months
Low Carb Dieting
Many people find that they have more energy when they follow a low carb diet. They also find that their cravings for sweets and other high-carb foods are reduced.
The low carb diet is one of the most popular diets today, largely because it helps people to lose weight quickly. A major downside of this type of diet is that it can be hard to stick with if you're not used to following a low calorie, high protein way of eating.
One thing you should consider before starting a low-carb diet is whether or not it will be able to work for your lifestyle. If you work in an office all day and sit at your desk all day then this will be tough on your body as you won't get any activity in throughout the day such as walking or lifting weights.
Balanced diet
A good way to lose weight is to eat a balanced diet. This means eating foods from a variety of food groups and filling up on fruits, vegetables, grains, and protein. This type of diet is easy to follow because you don't have to worry about the type of foods you're eating if you're eating a variety. You can also make it for any lifestyle by adjusting your calorie intake accordingly.
Another benefit of this type of diet is that it can help with weight loss and improve heart health at the same time!
Low calorie diet
A low calorie diet for weight loss is one that has a moderate amount of calories and focuses on eating more fruits, vegetables, and whole grains. This type of diet is beneficial because it helps you feel more full with less food and can help you lose weight. One downside is that it might be hard to follow if you have a high metabolism or are used to eating the same amount of food as before.
RELATED ARTICLES
What carbs Should You Avoid To Lose Belly Fat ?
How to Eat Carbohydrates And Still Lose Belly Fat
What are some High-calorie, Low calorie Foods for your fitness journey ?
Frequently asked questions
Q. Why is the Mediterranean diet so popular?
A. The Mediterranean diet has been proven to help with weight loss, lower blood pressure, and reduce the risk of heart disease. It combines healthy fats, fruits, vegetables, whole grains, legumes, fish and olive oil with low amounts of sugar and red meat. This way of eating can be sustainable for a lifetime.
Q: Is it true that Mediterranean countries usually have a higher average life expectancy.
A: Yes. although diet can be an important contributing factor to this, genes and physical activity may also interfere. Mediterranean cuisine focuses on incorporating organic fruits and vegetables, as well as whole grains and fish, in food. This particular diet has been associated with low blood pressure, lower cholesterol and even a lower risk of cardiovascular disease
Q: What are the benefits of eating vegetables?
Some benefits of eating vegetables include: reducing your risk for obesity, heart disease, type 2 diabetes, and other chronic diseases; improving your complexion; boosting your immune system; and providing you with important nutrients like vitamin C and fiber. Additionally, eating vegetables can help you maintain a healthy weight. You don't have to be a vegetable fan to reap the benefits – incorporating them into your diet can help you lose weight.
Conclusion
A healthy diet includes plenty of vegetables, but it doesn't have to be a difficult or costly process. With the right information and guidance, you can make healthy food choices that are easy and affordable.
REFERENCES
Mayo Clinic : https://www.mayoclinic.org/healthy-lifestyle/nutrition-and-healthy-eating/in-depth/dash-diet/art-20048456#:~:text=The%20DASH%20diet%20is%20rich,and%20full%2Dfat%20dairy%20products.
HealthLine : https://www.healthline.com/nutrition/paleo-diet-meal-plan-and-menu
Shape : https://www.shape.com/weight-loss/tips-plans/7-day-diet-plan-weight-loss
Webmd : https://www.webmd.com/diet/default.htm
Mayo Clinic : https://www.mayoclinic.org/healthy-lifestyle/weight-loss/basics/diet-plans/hlv-20049483